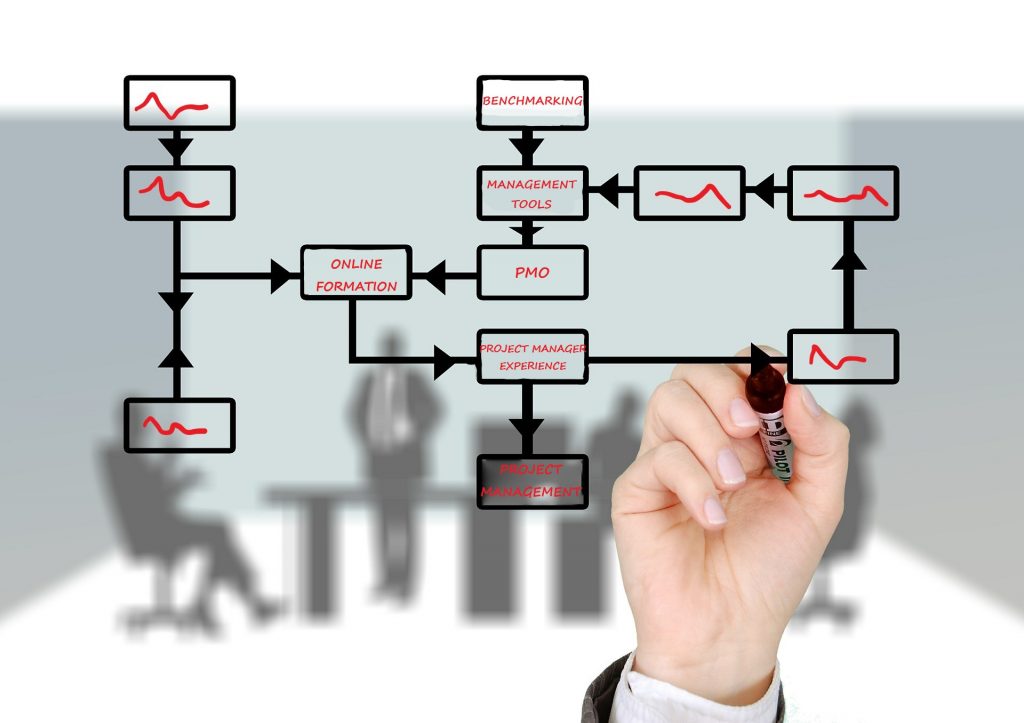 At the same time that science, technology, markets and society, the Project Management world progress in fast mood. Professional Project Manager  has to want learn and know about it. This post has to show the secrets for not staying back and adapt you to this time.
These trends are:
Online formation. Front to a big competence that's exist in this world it's a fact talk about online formation. It is the best supplement of experience and studies. Allows the formation, without need to go any place, save costs and could access to a big variety of courses and MB's in the best schools and universities.
Benchmarking. Means took as reference the best points of competence like innovation. Giving to the customer a better service. Nowadays with internet is easy know about other companies in a few clicks and compare for making a real and complete ideas about that your organization must be do to improve in agile developement.
Project Manager experience. Actually, has to experience as a Project Manager is much better for the companies, save time and costs and it is less risk for them. Prepare someone own maybe it is more difficult and could not give results. Stay save and find the best professionals to form part of the team.
Management tools implantation. Makes easier the work. Allows control and monitoring the project progress. Without doubts it is the best inversion for the company that compensate the results for the fact that's provide information in a real time and join analysis predict for the possible mistakes to correct in time (agile scrum).
Giving more importance to PMO's. It is increasing the number of Project Management Offices because allowing the strategy of organization with PMO's, its achieve the original goals in one easy way.
These five trends are without doubt the shape to future of project management. They help to improve all results of company that has a professional Project Manager if achieve with all of it and its in constant formation, want learning about news, analyzing the competence to progress, having to a demonstrable experience as Project Manager. Having with the help of project management tools like Talaia OpenPPM and giving a major relevance to PMO's that prove the accomplishment of projects.