One single source of information
The management of project portfolios where each project manager has its own methodology and tools scatters the information and hinders a global vision of the portfolio.
Concentrate the information using Talaia, along with the use of good practice standards, gives you access to relevant information for a proper project portfolio management. Forget spreadsheets and complex reports.
Talaia is also a great ally in the digital transformation process, helping you to manage and control the process.
Unify the information with common language.
Centralize the information from different projects in the same tool, and structure it according to PMBOK recommendations. Stop wasting your time waiting or building reports.
Real time status projects reports
Avoid unpleasant surprises, take the pulse of your projects and programs. Control the costs, timings, risks, incidents and delays easily improving forecasts and decisions.
Plan, organize and control the progress
Improve your projects planning and proactively control your budgets drifts, resources and times. Get a real-time executive vision of the development of each project.
Full integration with other tools
Talaia integrates with other complementary tools such as Jira, Microsoft Project, Redmine, Alfresco… or any other corporate software to build a global solution.
Our customers say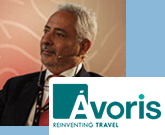 "We use TALAIA OpenPPM to manage the company projects in the IT Area. It allows us to administer in an agile way a large volume of projects and resources. Carrying out a detailed monitoring of costs and status. Giving a classified and ordered information, always available for the IT and Business Management."
Jose Mª Ballesteros Romero, Ávoris C.I.O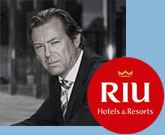 "We use TALAIA OpenPPM to gain a high level vision, in real time, over programs, projects and services. With TALAIA OpenPPM, IT Project Managers have a complete control over what they and their teams do and, on another hand, proactively forewarn top management over projects progress, delays, milestones, risks and resource requirements."
Miguel Reynés Massanet, RIU Hotels & Resorts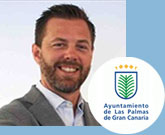 "TALAIA greatly helped us to adopt a methodology of work based on PMBOK. Being able to hold a tool that gives information and support our processes following these standards has been key to set up and start the PMO of the Las Palmas de Gran Canaria city hall."
Miguel Quintanilla Eriksson, las palmas de Gran Canaria City hall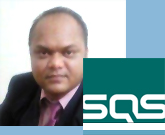 "We use TALAIA OpenPPM to manage and monitor the portfolio of projects. Giving us a global vision of Project Management Office with special emphasis on the management of stakeholder risks and issues for helping to reinforce the communication of the Project status trough personalized reports."
Prashant Mulik, SQS